As well as having over 35 years experience that goes into our cooking, we use original recipes which date back over 500 years. Our extensive menu offers a variety of dishes which originate from all parts of the Indian sub-continent and we are able to tailor our service to meet your individual needs.
We guarantee to deliver a special day full of blissful memories for you to treasure forever. Beginning from your enquiry all the way to the end of your special day you will receive an exceptional standard of service as well as genuine kindness and friendliness from Masala Creations.
Good Indian food is not too difficult to find, there are many restaurants and catering firms which can produce good food. However, what makes us so unique is the logistics and preparation of serving to hundreds of guests. Our fresh ingredients are handpicked by our head chef on a weekly basis. As well as remaining calm and professional, we ensure everything goes to plan during your event. We are a very friendly, family run business and can cater for people of all cultures.
Masala Creations has expanded immensely and offers a wealth of experience and knowledge in multi–cuisine catering for all kinds of events. We can provide a range of high quality cuisine for events, from Indian and Indo Chinese dishes to Gujarati dishes and barbecue grills. No dish is ever too difficult for our chefs to produce to 5 star qualities.
Feel free to ask us if there are any dishes you would like, if you do not see them on our menu. Our team of chefs are more than capable to cater to your needs. Each week our Executive Head Chef determines the food inventory needs, stock and any ordering, to ensure Masala Creations is sourcing the freshest and finest ingredients to complement an outstanding dish.
Masala Creations sources the freshest and finest ingredients to create outstanding dishes. A huge proportion of the Asian community are vegetarian due to religious beliefs, therefore vegetarian cuisine is taken very seriously by us. There is a separate vegetarian prep area in the industrial kitchen and separate cold storage facilities for vegetarian food which is prepared for pure vegetarian events.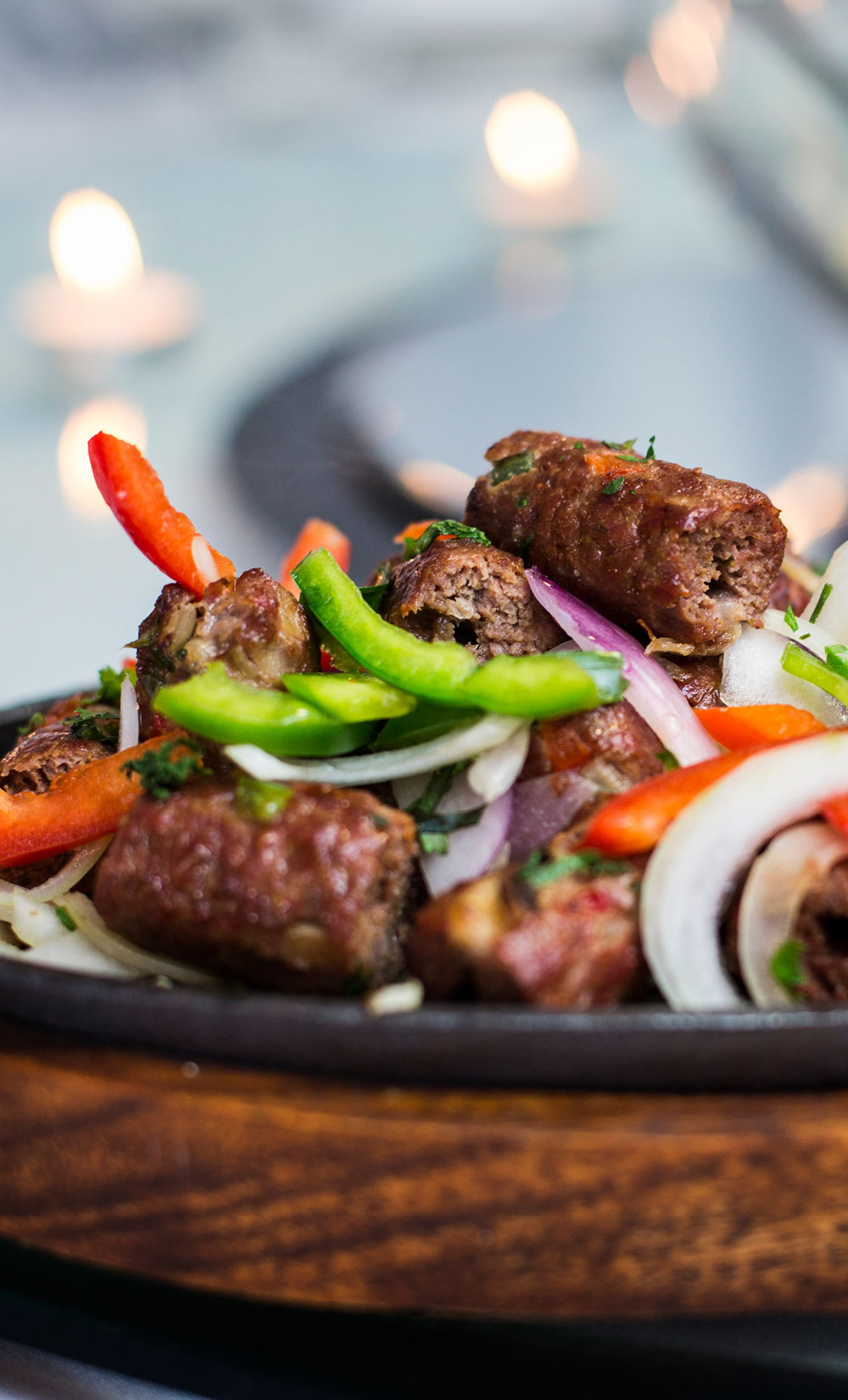 View our Catering Menu!
Use the buttons below to view our Catering Menu. Choose from the wide range of dishes available, to be served as part of an exclusive food tasting prior to your event. Alternatively, you can use the menu to select your choices for the event itself.